Transforming, a child's dream
Every kid has fantasized about being the hero in a cartoon or a movie, always with an omnipotent prop at hand. For Allrover®, the city is the setting to our fantasy and the Flipbag™ is the trusty prop that will help you tackle obstacles in style.
As you roam the streets (by car, motorcycle, or skateboard), the Flipbag™ moves with you. When you need a bag that is suitable for formal occasions, its unique FLIP MECH+ allows you to switch your style in one flip.
Flip in a flash
Are you in a hurry but still rushing to switch bags? The Flipbag™ can fully transform from a genuine backpack into a genuine carry-on bag in just one flip.
The Flipbag™ will save you the trouble of packing another bag. It is appropriate and stylish in all occasions, including business trips, meetings, joy riding, exercising, vacationing, and weddings.
Street style vs formal attire,
what's your style today?
A backpack is a necessary survival item for the bike-riders who roam the streets while a carry-on bag is a gentleman's stylish battle bag.
Our patented FLIP MECH + allows you to switch from carrying a carry-on bag to a backpack in just one flip. The Flipbag™ will transform according to the changes in your identity or situation, helping you navigate all events and occasions with ease. Different from other multi-functional bags, we wanted our design to suit your attentiveness to style and appreciation for functionality. This is why we created an incredibly functional dual-use bag that still has a simple form.
More than your daily bag, the Flipbag™ is also your luggage for going on business trips or vacations. It is a dual-use bag that will help you go from point A to point B with ease and flexibility.
The Flipbag™ is a highly functional bag, custom-made for urbanites. Everything you need is right here. No matter who you are — a commuter, business person, freelancer, creative worker, travel addict, skater, or adventure-loving weekend warrior — you will feel the beauty of this concise yet powerful design.
Additional accessories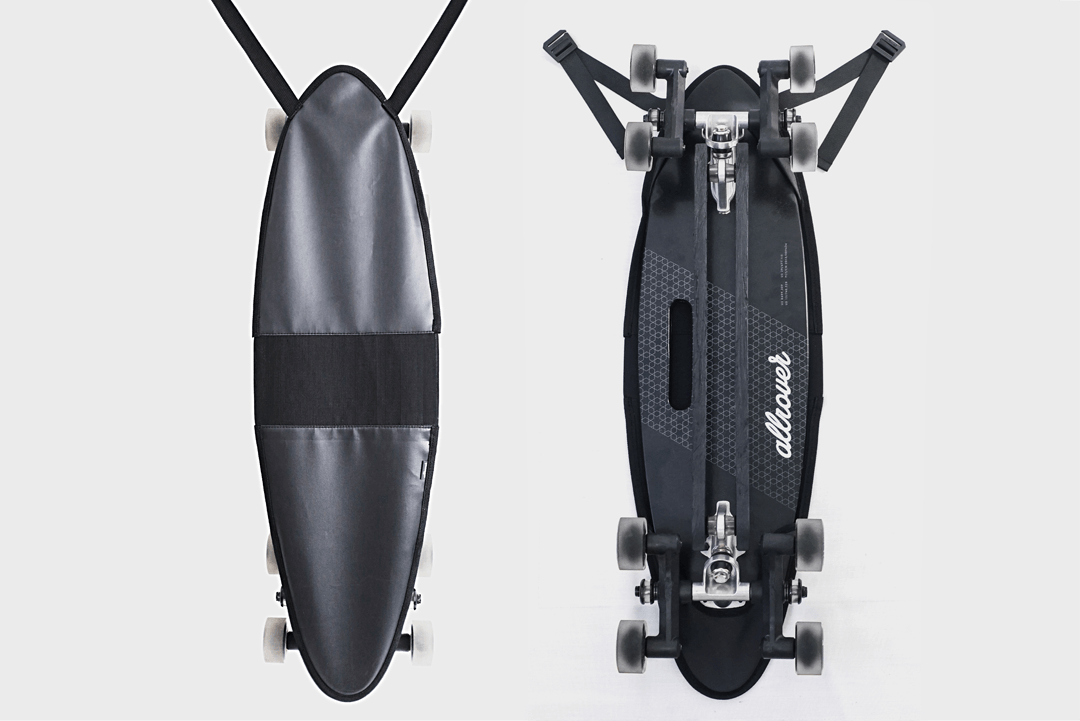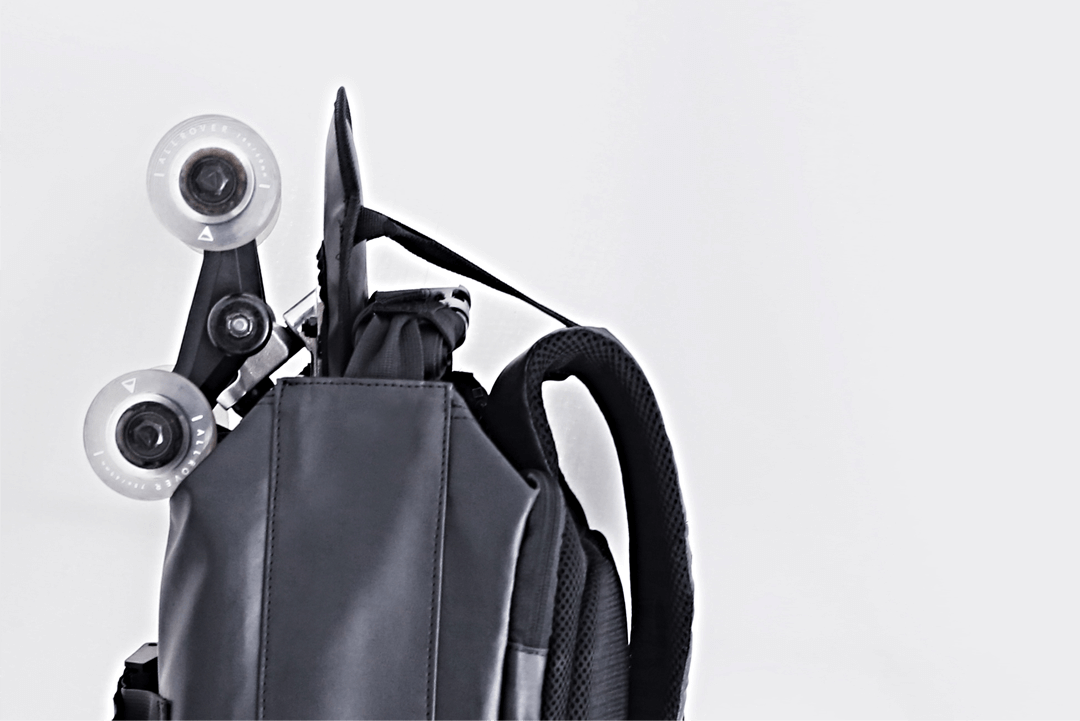 Stair-Rover™ carry case
Two stabilizing buckles on the case not only make you more comfortable at carrying Stair-Rover™, but also make your Stair-Rover™ more stable on Flipbag™.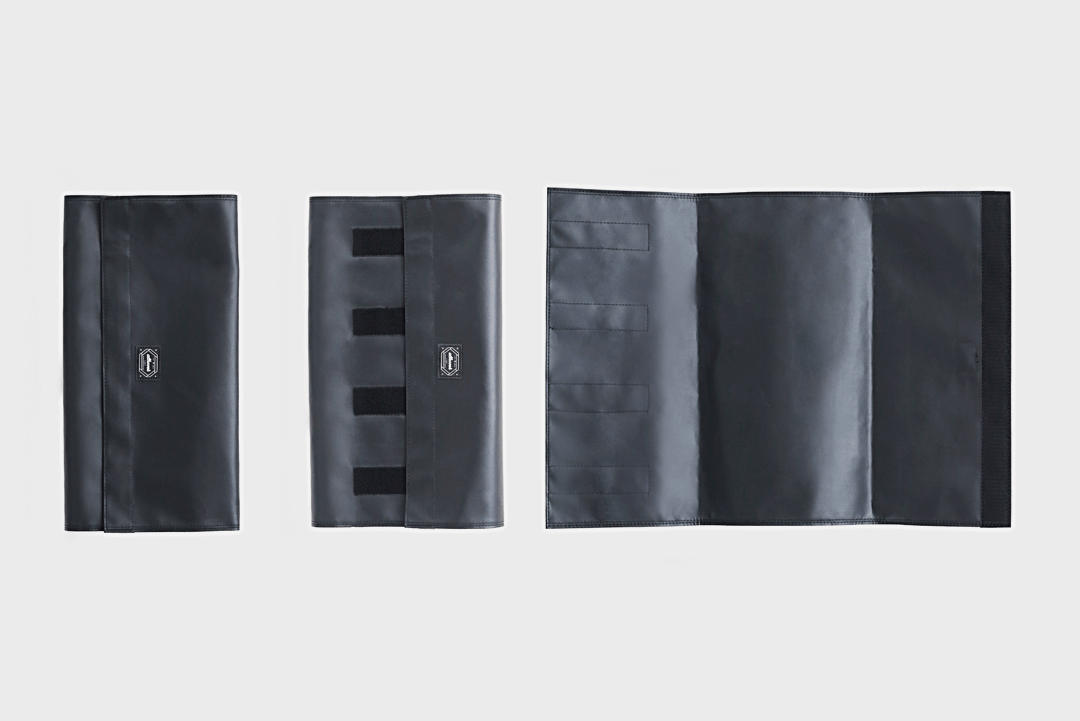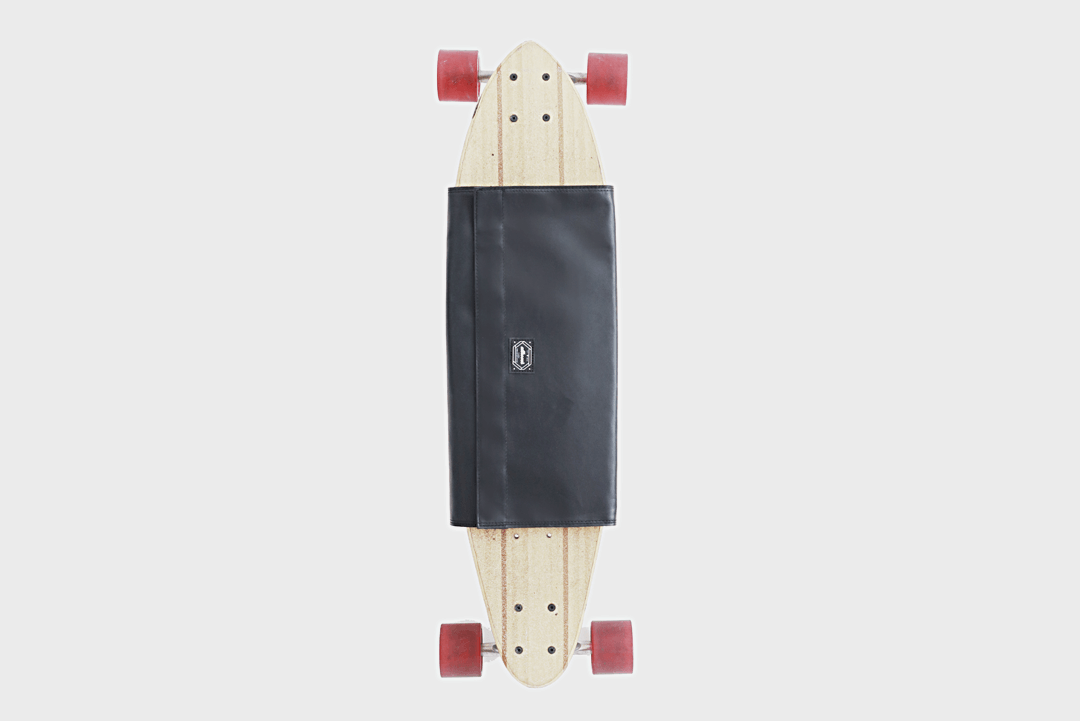 General skateboard carry case
Skateboards with a wheelbase longer than 16.5" will fit in the Flipbag™.
* not including stabilizing buckle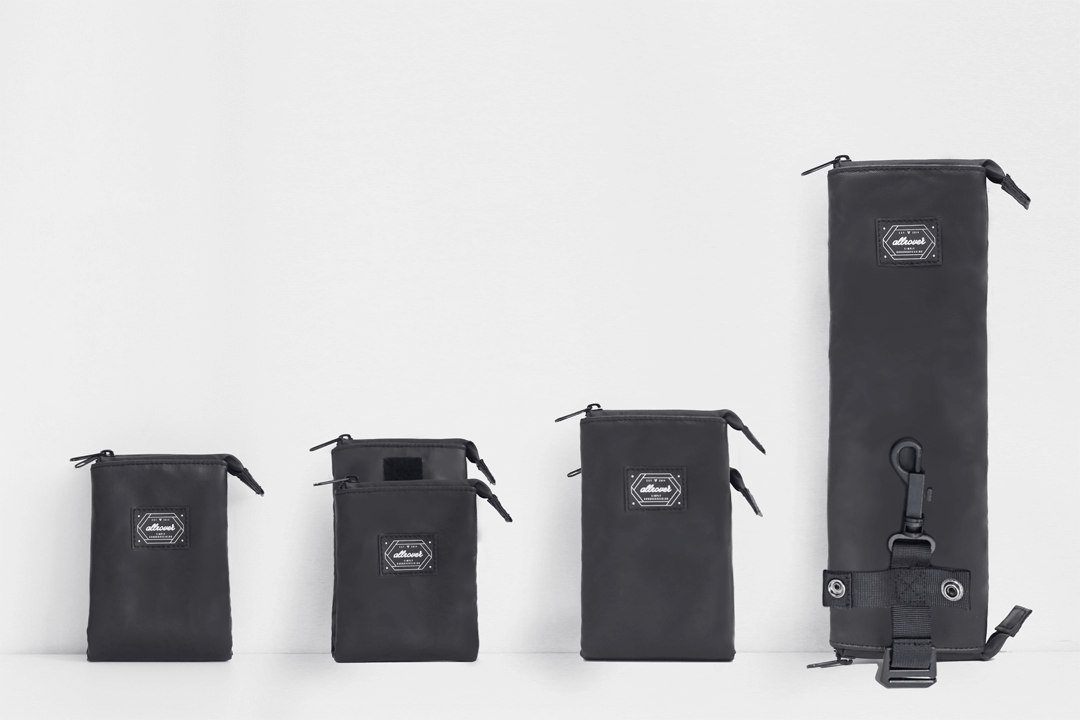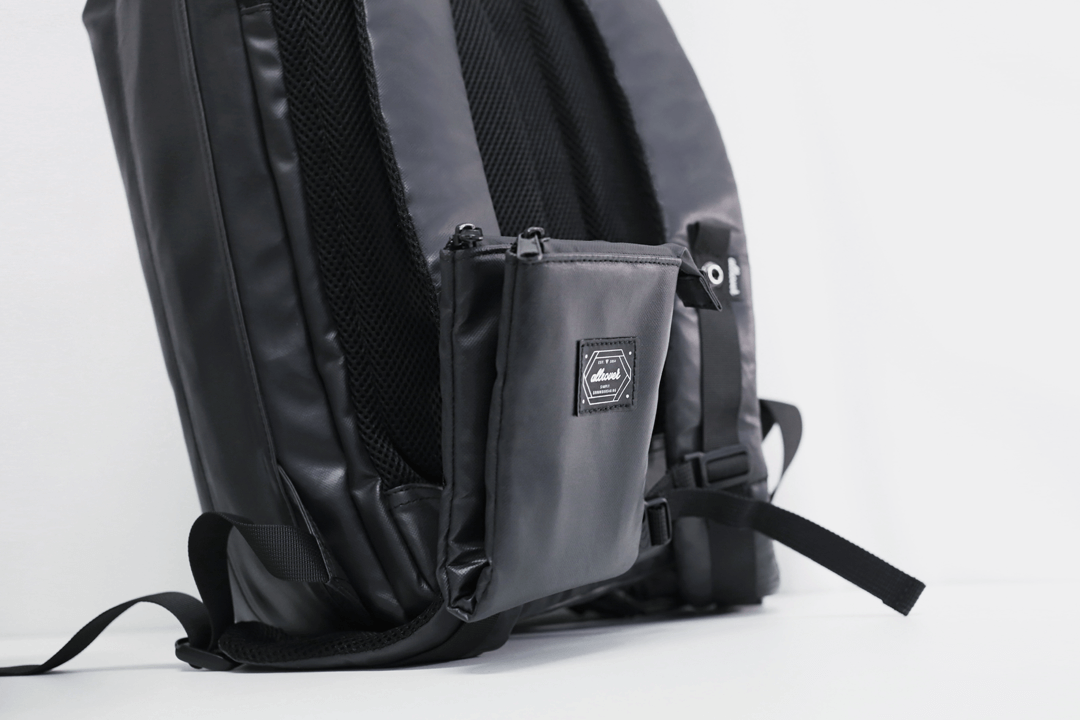 Mobile phone case
A velcro on the back allows you to adjust the room of two compartments, which make the phone case capable for any size of a mobile phone. You can also put anything you want in the other vacant compartment, such as power bank, cards, or even glasses. Soft lining fabric will protect your belongings from scratches. The mobile phone case is made of 100% Polyester 600D with water resistance coating and YKK water resistant zipper.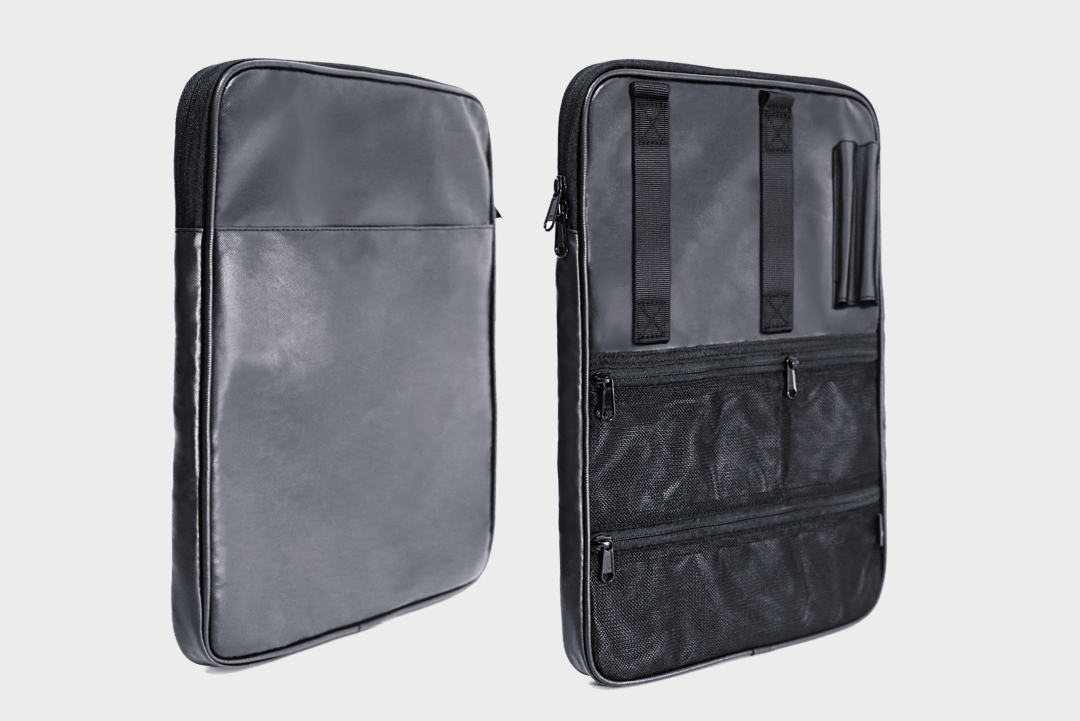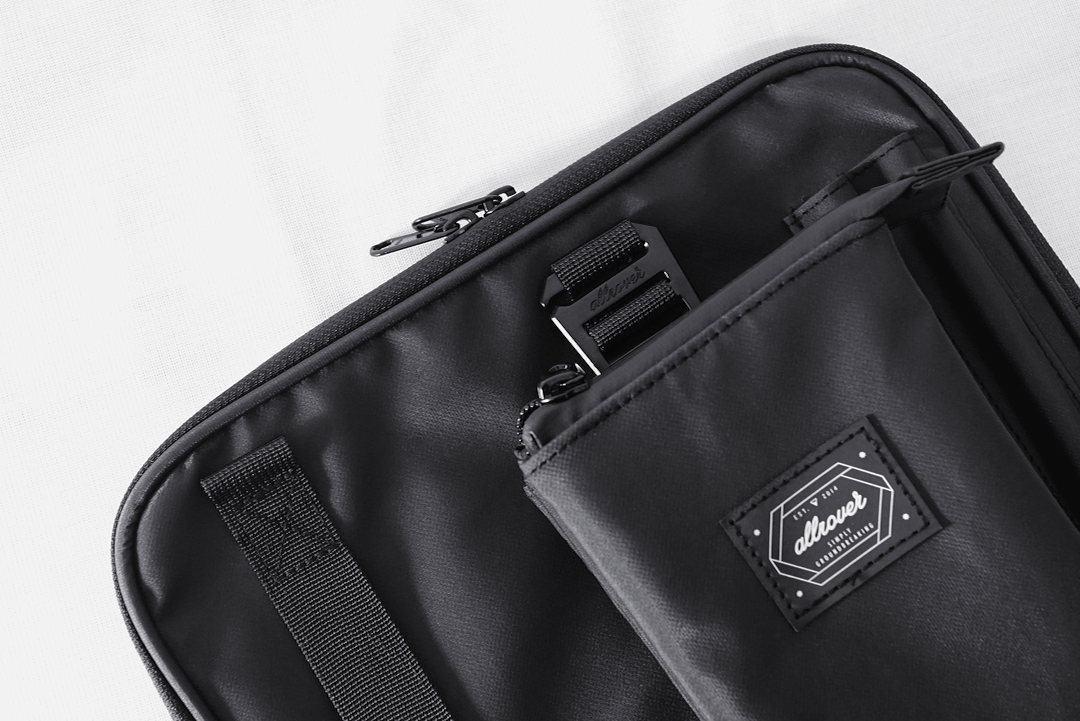 Laptop sleeve
The main compartment of the laptop sleeve is made with foam protection where you can safely put a 12.9 inch iPad Pro or even a 15.6 inch laptop in. YKK zippers are used to guarantee the endurance.
On the backside of the laptop sleeve you can tuck in A4-sized documents and your favourite magazine; on the frontside, there are pen holders and some pockets where you can throw in your earplugs, power bank, laptop adapter, and any miscellaneous small items that you need in daily life. We deliberately designed these pockets with mesh fabrics so you can easily identify the items inside.
Also, you can combine your mobile phone case with this laptop sleeve using the same hooking component for hanging to the bag strap. Now you can put the mobile phone case and the laptop sleeve all together into your Flipbag™!
Fabric
100% Polyester 600D with water resistance coating.
(passed the EN71 testing under EU regulations on environmentally friendly materials)
Interior
Front space 28 x 40 x 7 cm
Back space 28 x 40 x 7 cm
Laptop pocket
27 x 39 x 3 cm
Separate shoes compartment
30 x 40 cm
Production
Designed in Taiwan / Made in China